Tough October for Greece
October 11th, 2012 | by: nick |

Comments Off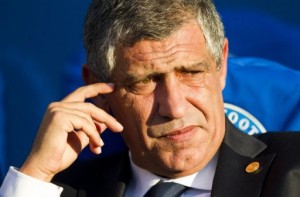 As the October round of the fixtures approaches, Greece will be facing Bosnia-Herzagovina and Slovakia, two sides that contend for the top spot. Greece and Bosnia have a shared history from the Euro 2008 qualifiers. In October 2006, Greece walked out of Zenica with three points from a 4-0 victory. Roughly, a year later Greece came out as winners in a narrow 3-2 victory. ESPN writer, Chris Paraskevas, made the good point noting that this years squad is far more accomplished and dangerous.
Greece and Slovakia do not have an extensive history of facing each other. Aside from this qualifying round, the two sides met in three friendly matches with each sharing a win and draw.
The Balkan side are the more dangerous side. With Edin Dzeko leading the frontline, Greece's backline will have to be very well organized and vigilant. Injuries to Mikalis Sifakis and Loukas Vyntra are vulnerabilities but with Orestis Karnezis and fullbacks Nikos Spyropolous and Vasilis Torosidis, Santos has plenty of depth as cover.
The return of Giorgos Fotakis brings back some attacking depth to the midfield. His presence in the PAOK lineup has helped his club maintain a top four presence in the Greek Super League and will undoubtedly provide more support for either Gekas, Saplingidis, or Samaras.
The big news revolving the release of this squad is the return of Giorgos Karagounis. Having recently signed for Fulham, Santos brings him back in after Kostas Katsouranis recently became unemployed. Karagounis is likely to have retain his first choice status and pair Tziolis in the central midfield.
The match against Bosnia-Herzegovina will be Friday on ESPN3 at 2:45PM EDT.
The match against Slovakia will be Tuesday October 16 on ESPN3 at 2:30PM EDT.
Subscribe

Greece World Cup Blog RSS Feed

Share
Comments are closed