Kala Xristougenna from the Greece Blog!
December 24th, 2008 | by: Peter Katsiris |

View Comments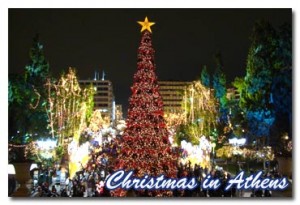 Dear Readers,
On behalf of Chris Paraskevas and myself, I would like to wish all the readers of the Greece Blog here at www.greece.worldcupblog.org a very Merry Christmas – and for the Greek speakers out there… Kala Xristougenna. We hope all of you will enjoy this holiday season, and also hope good ol' Santas Claus (or Agios Vasilis) will be good to you this holiday season.
We would also like to thank all of you for reading our blogs, and hope you will return to visit our page in the future.
Merry Christmas! Kala Xristougenna!
Sincerely,
Peter Katsiris
Subscribe

Greece World Cup Blog RSS Feed

Share
blog comments powered by Disqus